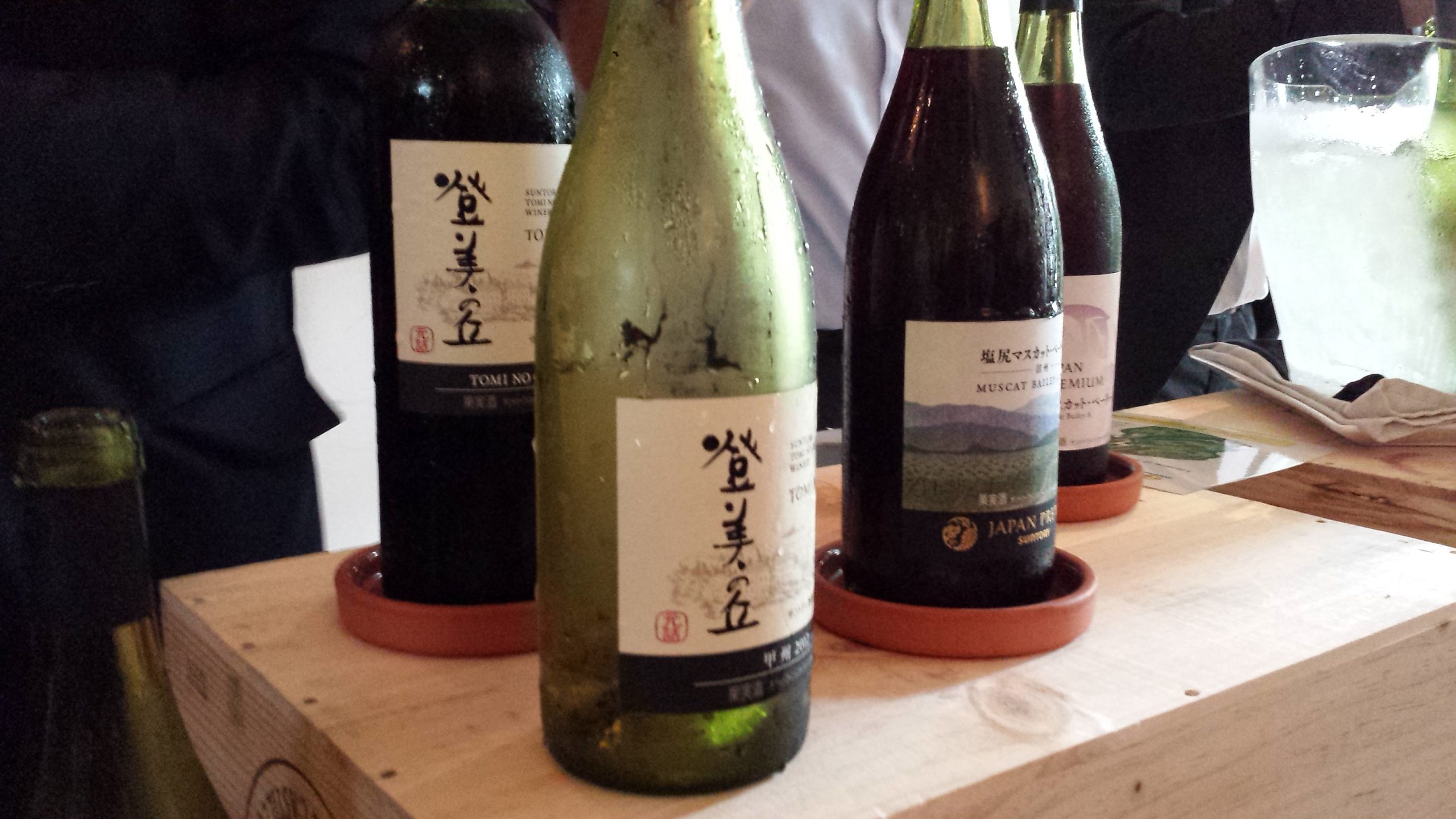 Beer?
Whiskey?
How about try a bottle of Chardonnay.
Japanese wines are not unheard of, but the usual suspects that make the headlines are renowned beers like Asahi Superdry, Kirin Ichiban or award winning whiskies like Yamazaki, Hibiki and Hakushu (all under the Suntory brand). The Beverage Clique was at Praelum for a trade tasting jointly organised by Beam Suntory and Gerald Lu from Praelum Wine Bistro.
Spearheaded by winemaker Naoki Watanabe, Suntory has jumped out of the shadows and ventured further into new unchartered waters. Truth be told, winemaking isn't a new fad emerging from the land of the rising sun. It dates back as early as 1874 but not until the late 1970s did they get serious with their wine production. Coincidentally, another new world wine producing country, Australia, shared a similar wine producing history and learning curve. Japan has come a long way.
Tomi no Oka is a member of "Koshu of Japan", an organization of 11 wineries from the premier wine making region of Yamanashi prefecture at the foot of Mount Fuji, approximately an hour and a half away from Tokyo. Out of the 11, some wine geeks (myself included) might recognize famous and household wineries like Grace Wines (Awarded medals in the Decanter World Wine Awards 2014) and Chateau Mercian (Kirin owned).
Sole Mission? To promote and improve the quality of Koshu grapes, hoping to garner as much recognition as its international counterparts Cabernet Sauvignon & Chardonnay. Koshu, like Chardonnay is pretty neutral and comes with good acidity to give it a clean & fresh impression. If I had tasted both blind, side by side, I could have easily mistook it for a Chablis or Aligote. Still, diversification is always a successful business strategy for any budding winery. Tomi no Oka is no exception. It also produces interesting Bordeaux blends, crisp Chardonnays and experiments with hybrids like the Muscat Bailey A that would give some French Chateaus a run for their money.
Some critics might beg to defer such a judgment; however, one must recognize that wines made in a particular country or region should always complement their cuisine. Japanese wines are a good reflection of this theory. Take Tomi no Oka's red Bordeaux blend for example. Still fruit forward, with bright acidity (thanks to its cool climatic conditions), but holds back on the tenacity of tannin which would most probably contradict the light Japanese cuisine. One might liken this style of wine to a right bank Bordeaux, yet it lacks the green-ness as a result of its lower composition of Cabernet Sauvignon (approximately 25%) with a touch of Cabernet Franc and Petit Verdot.
The ladies certainly enjoyed it and the ovation Mr. Watanabe received at his presentation was astounding.
There will be haters (as much as lovers). The age old debate of "New World Wines" vs. "Old World wines" would likely not conclude with a short article by The Beverage Clique but judging from the turnout at its Praelum Wine Bistro trade tasting, it's clear that these "new kids on the block" are striking with a vengeance and mean business.