SGD480 nett per person
What you get and what is included:
WSET Level 1 Award in Spirits - Study Pack (Workbook + Textbook)
Samples for tasting during curriculum
One sitting of examination (subsequent re-sits chargeable)
WSET Course specifications: LINK HERE
For individuals new to the subject, this qualification offers a hands-on introduction to the world of spirits.
You'll explore the main styles and types of spirits through sight, smell, and taste to develop an understanding of the key factors affecting flavours and aromas. Upon successful completion you will receive a WSET certificate and lapel pin.
The candidate will able to:
List and state the purpose of the main production processes and stills commonly used in the production of spirits.
Name the principal categories and types of spirit and state their defining characteristics.
Know and recognise the common equipment and principles involved in the storage and service of spirits.
Taste a minimum of 10 samples.
The basic principles of spirit production
The main types and styles of spirits
How to serve spirits
Factors affecting the flavour of spirits
How to describe spirits using the WSET Level 1 Systematic Approach to Tasting Spirits® (SAT)
7 hours (1 day)
Closed-book exam of 30 multiple-choice questions.
Candidate must achieve a minimum 70% in the multiple-choice question paper in 45 minutes.
There are no entry requirements for this qualification.
You must be of legal drinking age to participate in any alcohol tasting.
However, this is not a barrier to successfully completing the qualification.
Upon successful completion you will receive a WSET certificate and lapel pin.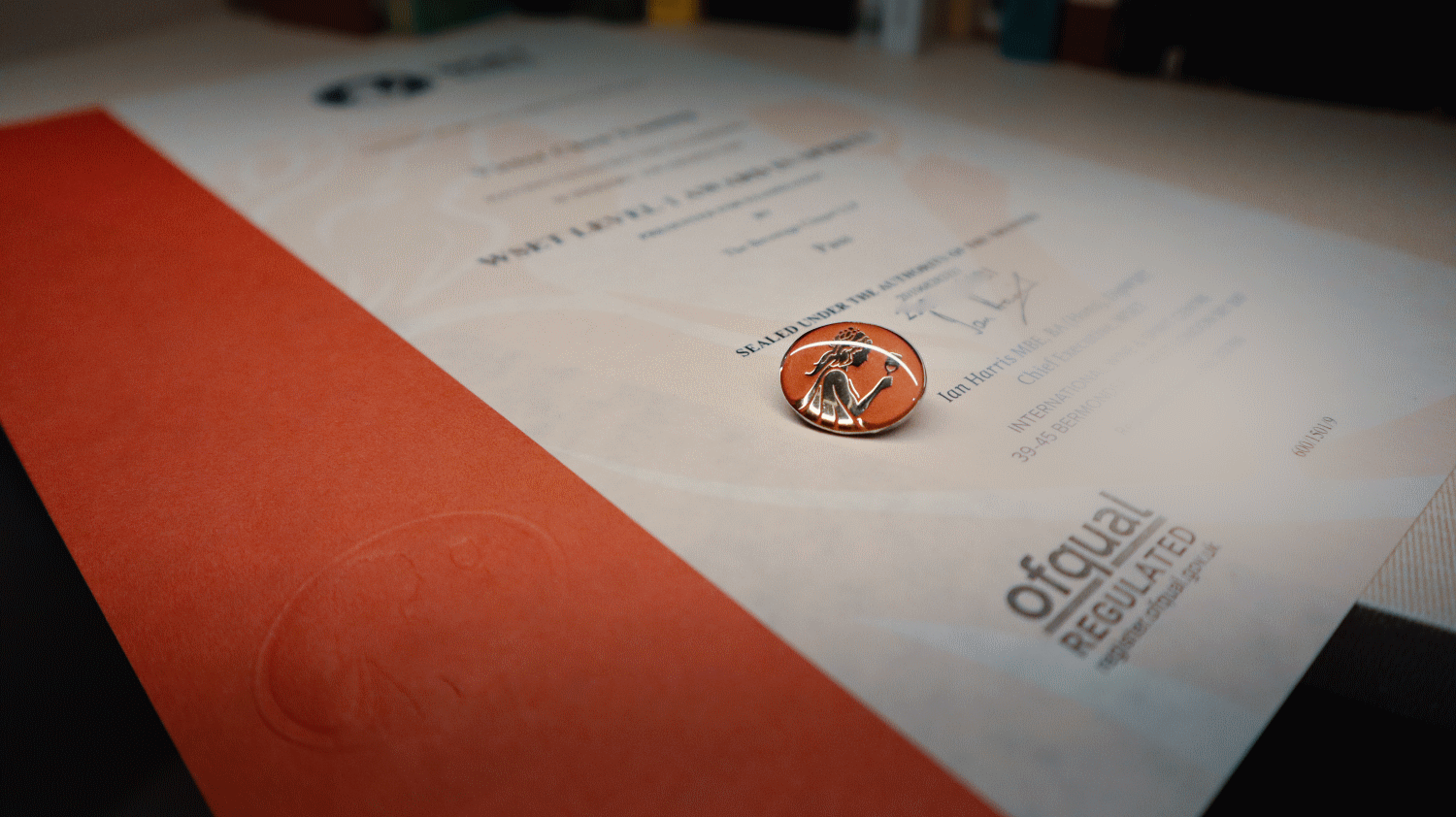 Frequently Asked Questions (General)
Frequently Asked Questions (Spirits and Whisky related courses)