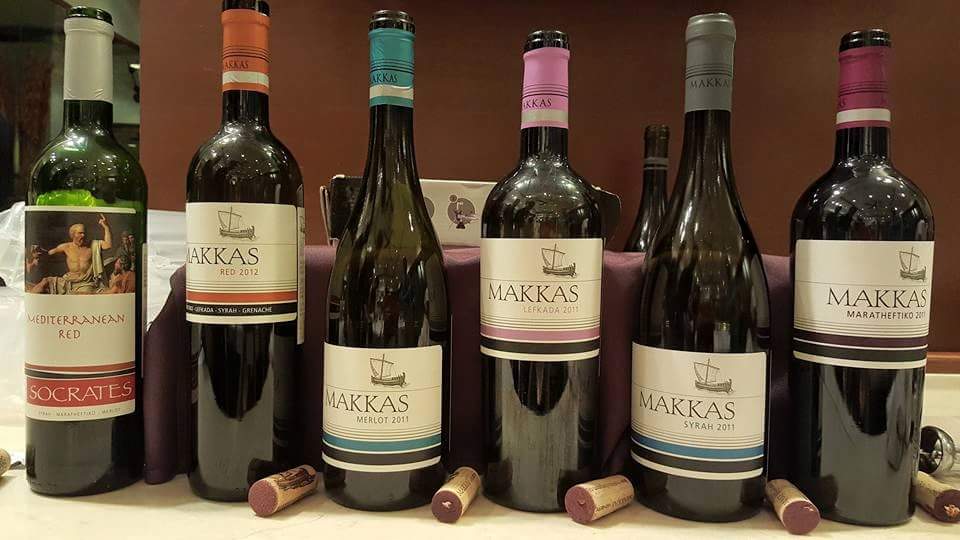 Shangri-La.
That's the first thought that went through my mind as I strolled into the lobby. Cascading water features, lush greenery .... and a big ass pool. This must be what's like to be rich & famous. Either that or you're probably so knee deep in your wealth, you're most likely a snob and Scrooge. I'm glad I was WRONG about all that.
The gentle giant.
Unassuming, hospitable, family man. Most of all, a wine enthusiast.
His quest?
To search the far corners of the world for undiscovered wines and make them available to the masses and today's tasting involved wines not readily available at your nearby NTUC finest. Like a young boy waiting on his new toy, you can understand my anticipation and anxiety.
In the past, Cypriot wines have always been produced for local consumption. It makes up about less than 1 percent of the world consumption numbers which makes sense for such a small country.
However, with the current wine scene taking the world by storm, its no surprise that domestic wines have to go global. Thou' Cyprus makes wines from Indigenous grape varietals like Xynistri & Mavro, there is a shift in paradigm towards international varieties as they prepare to take on global markets.
This tasting was kinda monumental in way. Having a local distributor pouncing on the "first mover advantage" to market obscure wines to Singaporeans and I am caught at the forefront of it. Exciting times indeed.
The international varieties tasted were generally ..... well .... very international like, which is absolutely good for business when you're trying to offer an alternative to the other players in the field. So for novelty sake, I shall emphasize this blog post on the indigenous grape varietals.
Xynistri : 1 of 2 grapes responsible for Commandaria It covers about 500 hectares of the vineyards in Cyprus. Southern slopes of the mountain ranges in Troodos is where is calls home. Besides Commandaria, it is also vastly used for various white wines within the local areas and regions.
Sean's Tasting Notes:
Straw pale & almost colorless. Bright acidity & mouth watering.  Possesses cut grass aromas and a herbaceous nose with a fruit nose of lemons & peaches. Slightly fuller in body than a Sauvignon blanc and a potential alternative choice. Acidity and alcohol well integrated as one.
Lefkada was brought to the island in the Byzantine era (so I suppose you can't really classify it as indigenous), mostly found in the Paphos area (Stroumbi, Polemi) and in the wine villages of Malia and Omodos.
Sean's Tasting Notes:
Possess qualities that resemble a pinotage. Unique nose, floral bouquet, hint of game and wet leather. Fruit notes would include blackberries & cassis. Medium plus body with chewy tannins. Medium length on the finish.
Last but definitely not least:
Maratheftiko. What a tongue twister of a name. And as if that isn't hard enough to pronounce, it is also locally known by a few names (Vambakadha, Pampakia, Mavrospourtiko, Aloupostaphylo). It is usually in the Pitsilia region of the island.
Sean's Tasting Notes:
Good tannin structure, medium plus alcohol and buttloads of dark fruits. Expect blackberries and ripe cherries. Still alittle rustic on the initial entry but should come good with age when these building blocks tone down a notch.
There is still a lot more to be learnt with regards to Cypriot wines as there isn't much literature written as yet. However, that doesn't mean they have very little to offer. On the contrary, in the 2014 Decanter Wine awards, 27 Cypriot wines received honors for producing some really exceptional wines.
Who knows ? David might actually slay Goliath 1 day.