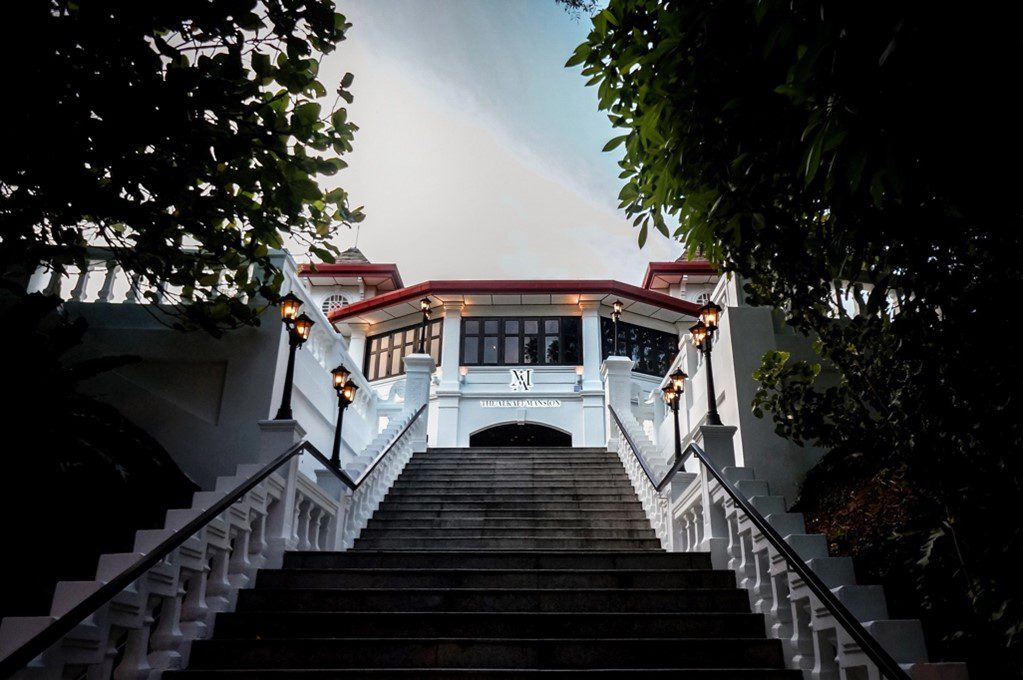 Image taken from Alkaff Mansion
With 23 restaurants under its belt, 1-Group is a creative juncture where restaurant meets with contemporary cuisine in unique locations scattered all over Singapore. From iconic monuments like Alkaff Mansion to one of the world's highest alfresco bars at 1-Altitude, 1-Group does not lack in concepts to wow us.
We recently sat down with three graduates different concepts under 1-Group to speak about their experience during their WSET Level 1 Spirits course at The Beverage Clique and how that has helped in their respective roles.
It was a hot sunny afternoon when I climbed up the steps to the historic Alkaff Mansion, its majestic architecture luring me to wander further into a seemingly hidden paradise. I was here to meet with Roy, the Beverage Manager of 3 concepts that share this little paradise away from the bustling noise of the city.  As we sat down to have a chat in the front yard, I was eager to find out how our courses have aided him in his day-to-day role.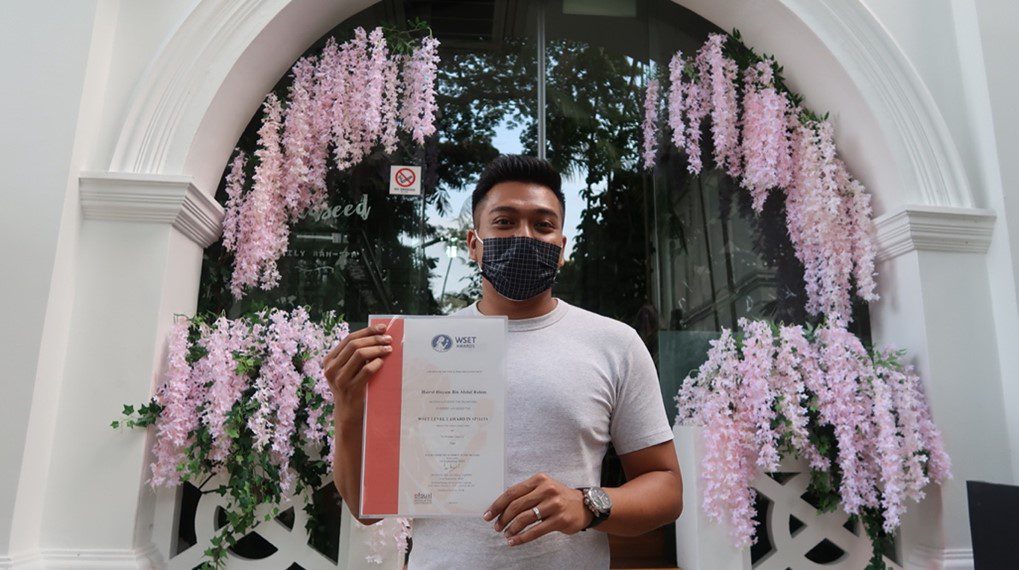 Pictured: Roy with his WSET Level 1 in Spirits Certificate
Q: What was your learning journey with The Beverage Clique like?
R: The content was quite spot-on and straightforward, the instructors helped us to zero in on the exam materials.
Q: How has the added knowledge helped you in your role?
R: I gained the confidence and ability to elaborate about the different spirits better.
Q: What is the one most important thing that you took away from the course?
R: Learning about the history of the spirits and how they came to be about
As we ended the interview, I casually asked about how the pandemic has affected the business, Roy mentioned that while business has declined, there were still many joggers in the area who would drop by to takeaway coffee or a meal to bring home to their families.
I bid farewell to Roy and headed on to the next location to meet the two other learners situated at Bee Knee's a little joint in the picturesque Botanic Gardens.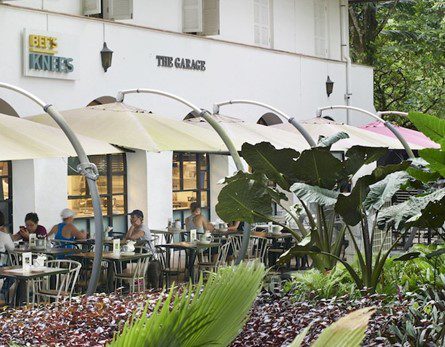 Image taken from Sassy Mama Singapore – Photo taken before COVID-19 Period
Bee's Knees is a bohemian little café located a short 10 minute walk from Botanic Gardens MRT station, with the sun still shining brightly, I headed in to meet with Amanda and Yi Hao to find out more about their experience with our academy.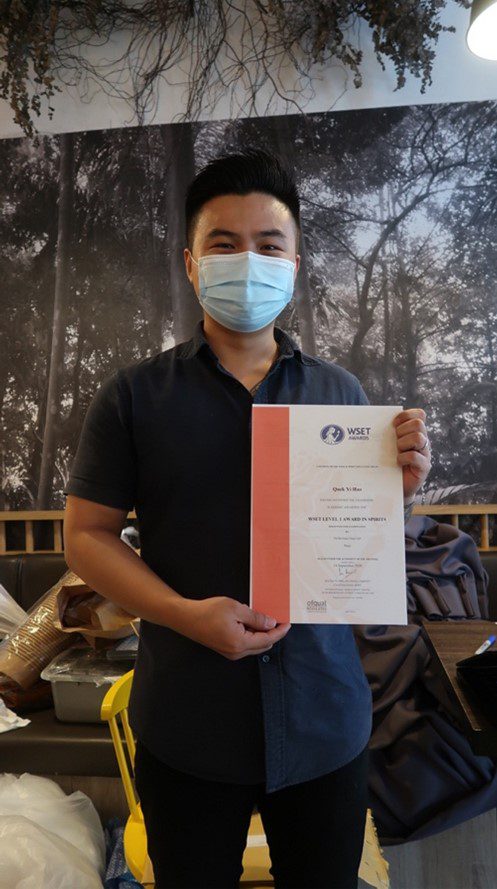 Pictuted: Yi Hao with his WSET Level 1 in Spirits Certificate
Q: What do you do in your role?
A: I'm currently the group assistant café manager.
Y: Supervise full time and part time staffs in beverage preparation in line with our SOP
Q: What was your learning journey like with TBC?
A: Learning experience was good, easy to digest, overall pleasant learning experience
Y: Learning journey was smooth, instructor provided guidance when necessary
Q: How has the added knowledge helped you in your role?
A: It has helped me pair drinks together & create better using the base tasting notes.
Y: When the guest ask what are the liquor made of, I know how to explain to them.
Q: What is the one most important thing that you took away from the course?
A: The origins of the different types of spirits and how they are distinguished differently by different distillation methods.
Y: I learn what and how the liquors is made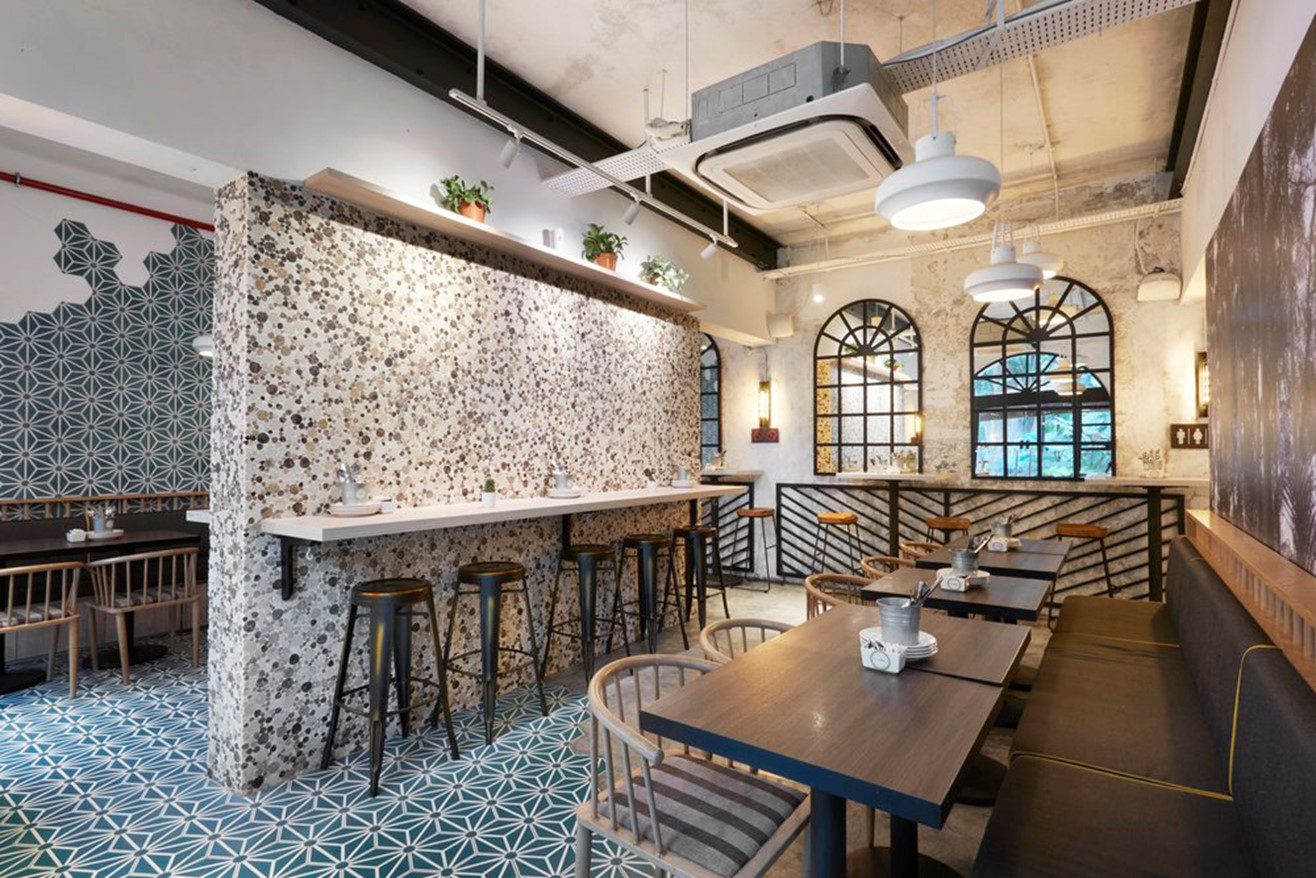 Image taken from NParks Singapore
The pandemic has not been an easy time for any industry especially F&B, however, with smart planning and great foresight like 1-Group, upskilling their employees in this downtime to further the education of their staff to innovate and perform better will only aid the business in moving further. We would like to thank 1-Group for selecting us as the academy to provide training for their employees and allowing us to speak with the graduates for this article! If you would like to send your employees for upskilling or even to learn more about the beverage you are passionate about, check out our website here!