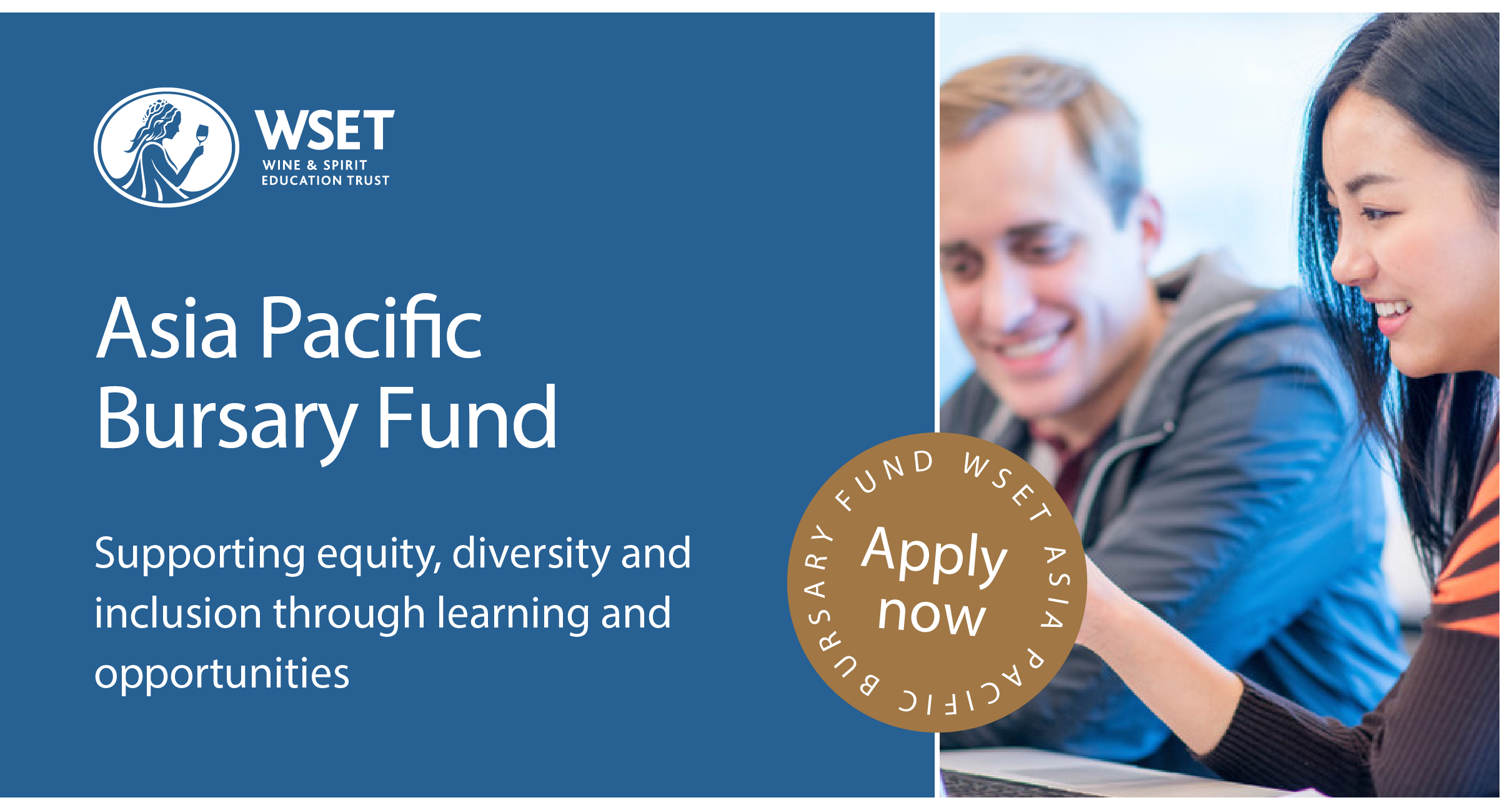 WSET Asia Pacific
Bursary Fund
Founded to make WSET wine and spirit education more accessible to those
who need financial support, the principal aim of the bursary fund is to
assist those working in the drinks and hospitality industries affected
by the extended economic plight caused by the Covid-19 pandemic.
About the WSET Asia Pacific Bursary Fund:
     * The bursary is open to applicants based in the Asia Pacific region
of the legal drinking age.
    * Fixed bursary amounts are available for each level of study.
    * Successful applicants may choose to study with the APP of their
choice.